Charity for Education, Health and Altruism
Our philosophy stands on three pillars: Education for all, quality healthcare, and philanthropy.
Imparting Education that Matters Today
Imparting education that grooms students for the 21st century.
Building a Healthy Nation
Making healthcare affordable and accessible to all for a healthy workforce.
Lifting those up who need a helping hand. We don't call it CSR, we call it love and connection.
Support to Sustainability
Sensitizing the youth to sustainable development in partnership with nature.
Establishment of Gajera Trust
Establishment of Sankul, Amreli
Establishment of Gajera Vidyabhavan Katargam, Surat
Establishment of Vatsalyadham
Establishment of Laxmi Vidyapeeth Sarigam, Vapi
Establishment of Gajera Vidyabhavan Utran, Surat
Establishment of Gajera Vidyabhavan, Sachin
Establishment of Vidyasabha, Amreli
Establishment of Gajera Global School Pal, Surat
Establishment of Medical College, Amreli
The foundation of Smt. Shantaben Haribhai Gajera Charitable Trust was laid in 1993.
Education – Healthcare – Community service
The laying of the foundation stone of Shaikshanik Sankul took place on 25-12-1997 on 27 acres of land given by the Government of Gujarat in Amreli.
GSEB – English & Gujarati Medium
Initially started as Gajera Vidyabhavan at Katargam in 1999, Gujarati Medium Primary serves as a complement to the already existing English medium schools in the area.
GSEB – English & Gujarati Medium – CBSE
A Home for Orphans was established in 2005. Vatsalyadham trains resident learners to be independent individuals who can prove to be role models for the betterment of the community, contribute to the progress of the nation, and spread happiness all over.
Laxmi Vidyapeeth is the umbrella institution that houses Laxmi International School at Sarigam 2007.
CBSE – CIE – NIOS – B.Arch. – LIT-BE/DE – MBA
Located in a lush green campus, Shree H. J. Gajera Vidyabhavan, Utran was inaugurated on 15th June 2009 under the aegis of Smt. Shantaben Haribhai Gajera Charitable Trust.
GSEB – (English & Gujarati Medium) – CBSE
Another stepping stone to its goals, Shri. H.J.Gajera Madhyamik Shala (English Medium), Sachin was set up in 2009.
GSEB – English Medium
The first institute for technical education in the Amreli Region, Shri Amreli Jilla Vidhyasabha Trust was established to support higher education to the residents in 2010.
GSEB – English & Gujarati Medium
Gajera Global School (GGS) aims at providing education that goes beyond the classroom by equipping future learners with creativity, inquisitiveness, innovation, and respect for nature. It was established in 2014.
CBSE
Shantabaa Medical College & General Hospital was established in 2017.
Equipped with latest medical tools & technologies.
NEWS
SUCCESS STORIES
PRESS RELEASES
NEWS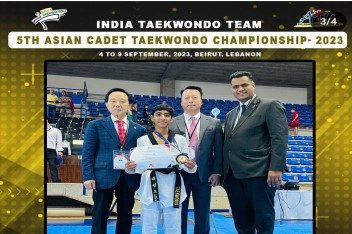 5th Asian Cadet Taekwondo Championship 2023
Jasani Bhavy, a student of Gajera Vidyabhavan Katargam, won a bronze medal at the 5th Asian Cadet Taekwondo Championship 2023 in Beirut, Lebanon. A bronze medal at an international event is a major achievement. It takes numerous hours of sweat, sacrifice, and training. It's about pushing limits, facing challenges, and persevering. Bhavy is a wonderful illustration of these qualities. The 5th Asian Cadet Taekwondo Championship in 2023, held in Beirut, Lebanon, was a highly competitive platform that drew talent from across the continent.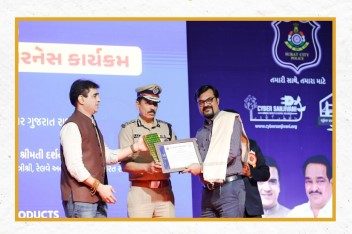 Honored as the Brand Ambassador for Cyber Safe Surat
Hearty congratulations to Mr. Chunibhai Gajera, the Managing Trustee of Gajera Trust, for being honored as the Brand Ambassador for Cyber Safety. The program, titled 'Cyber Safe Surat,' was organized by the Surat City Police Department.
Mr. Nitin Patil, the principal of Gajera Vidhyabhan Sachin, received this honor on behalf of Trustee Mr. Chunibhai Gajera. The honor was presented by the Commissioner of Police, Mr. Ajaykumar Tomar, at the Indoor Stadium in Surat on 3rd September 2023.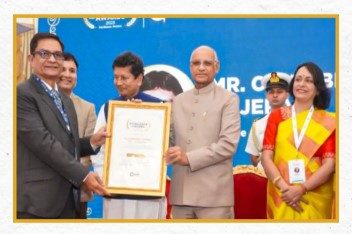 Singhania Education Excellence Award 2023
We at Gajera Trust take great pride in congratulating Mr. Chunibhai Gajera, the Managing Trustee of Gajera Trust, for his remarkable achievement in receiving the prestigious Singhania Education Excellence Award 2023.This award recognizes his exceptional contributions to the field of education in the Surat District and throughout the state of Gujarat.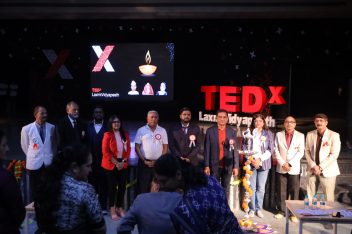 Tedx-2023
On August 13, 2023, Dhwani Auditorium hosted the vibrant TEDx Laxmi Vidyapeeth. Brilliant speakers changed the crowd. A symphony honoured the great speakers, distinguished guests, VVIPs, and sponsors who made this event possible. Dr. Varun Kapoor advocated for coordinated cyber defense. Mr. Amresh Bharati's wisdom inspired patriotism and bravery. Nagpur-based philanthropic scholar Dr. Ashish Manohar strongly championed personal and global environmental goals. The new voice, Debolina Mishra, emphasised balance and connectivity in a fragmented world.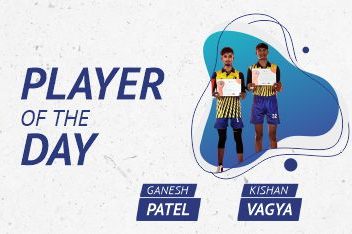 Kabaddi and Kho Kho Championship
Recently, the Adani Sportsline Little Giant Inter-School Kabaddi and Kho Kho Championship was held, and schools from all across the area participated with great excitement.Among the competitors, the Vataliyadham Boys team showed extraordinary abilities, tenacity, and collaboration to win both Kabaddi and Kho Kho.
Ganesh Patel and Kishan Vagya from Vatslyadham are clearly deserving of the Player of the Day award due to their outstanding performance and crucial contributions to their team's victory.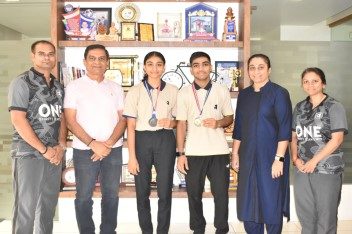 Gajera Vidya Bhavan School's Shining Achievement in 23rd National Taekwondo Competition.
DT. The 23rd National Taekwondo Competition was organized by TFI (Taekwondo Federation of India) at Shivamoga, Karnataka from 06/07/2023 to 10/07/2023. In which the students of Gajera Vidya Bhavan Katargam Purohit Suresh got silver medal and Parmar Siya got bronze medal and the name of Gujarat and Gajera Vidya Bhavan has been illuminated, for which the students and the coaches prepared under the guidance of Mr. Sangeeta Vaghela and Lavkush Yadav, school trustee Mr. Chunibhai Gajera and the principals of all departments as well as The school family has expressed many congratulations.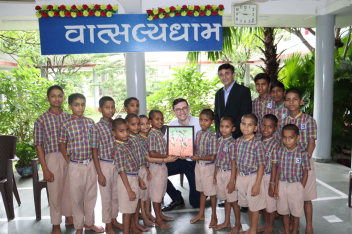 Discovering Marvels: A Captivating Expedition with Mr. Joel Adsett
Mr. Joel Adsett, Vice Consul of the Australian Consulate General, Mumbai, visited Gajera Trust on June 30, 2023! Joined by Gajera team, we embarked on an unforgettable journey, exploring diverse institutions.
From witnessing the ingenious work system at Laxmi Diamond to being inspired by the educational pattern at Gajera Vidhyabhavan Katargam, Mr. Adsett gained valuable insights.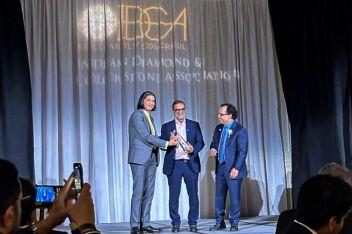 Recognition of Laxmi Diamond Pvt. Ltd. at IDGA
The chairman of Laxmi Diamond Pvt. Ltd., Vasantbhai Gajera, a visionary leader, has been honoured with the renowned "Excellence in Manufacturing" and "Most Socially Responsible Company" awards, and we are delighted to announce this. These honours were given out by the Indian Diamond and Gemstone Association (IDGA) in the USA in recognition of Laxmi Diamond Pvt. Ltd.'s outstanding achievements to the diamond industry and society at large. It has consistently established new standards for the diamond industry under the energetic leadership of Mr. Vasantbhai Gajera.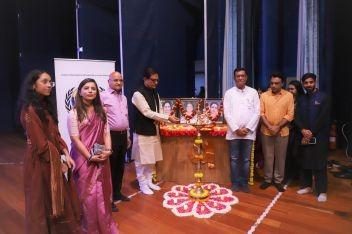 IIMUN Gujarat 2023
Gajera Trust, in association with IIMUN, represented IIMUN Gujarat 2023 from April 21st–23rd, 2023. The event was hosted by Gajera Global School Pal and supported by Sunita's Makerspace. IIMUN Gujarat 2023 event was very educational and knowledge-filled, gave delegates a forum to discuss a range of world concerns and current trends. The committees were completely captivating and thought-provoking, and the participants left the conference realizing greater detail about the challenges that were at hand.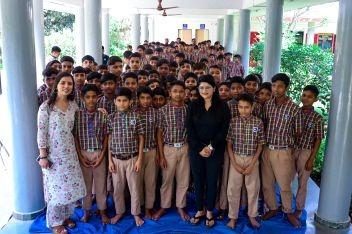 Ministry of National Skill Development
Dr. Parul Mahajan, a representative of the "Ministry of National Skill Development" in Delhi, made a visit to Vatslyadham on April 9th, 2023, to lead an activity for the students to improve their skills. The kids displayed their skills all over the visit in a variety of activities, such as leaf work, organic farming, plantation labor, art and craft, and ATL Lab activities. The kids were given advice on the types of skills that would be in demand in the future at a discussion with Dr. Parul Mahajan and Ms. Kinjal Gajera.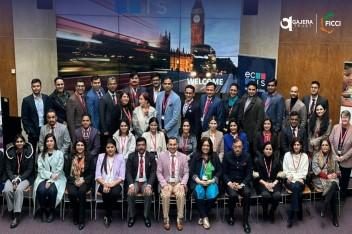 FICCI Arise Delegation to UK 2023
Gajera Trust is proud to be a member of FICCI Arise, the Federation of Indian Chambers of Commerce and Industry, the education wing at the UK Delegation 2023, London, UK. Being a member of the UK Delegation 2023, we visited several schools and institutes, as well as met the High Commissioner at the High Commission of India—the Indian Embassy in the UK—and went to the King's College.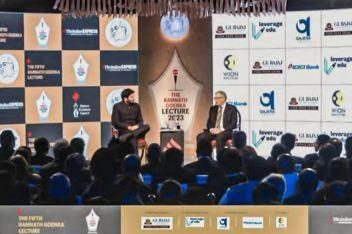 As an association partner of the Ramnath Goenka Lecture 2023-GAJERA TRUST
On March 1st, 2023, the Indian Express in Delhi hosted the Ramnath Goenka lecture series, which featured a talk by none other than the legendary philanthropist Bill Gates. The event was made possible by the generous support of the Gajera Trust, whose trustees, Mr. Chunibhai Gajera and Ms. Kinjal Gajera, were in attendance.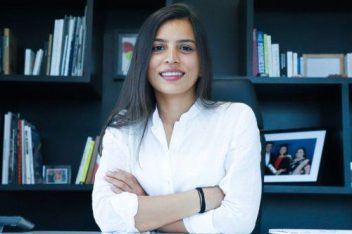 Preparing students for life and career
Kinjal Gajera, Trustee, Gajera Trust and Founder CEO, CSK Ventures
Education is no longer limited to textbooks and lectures. In today's world, students need to be equipped with not just academic knowledge but also practical skills that will help them succeed in the real world. This is where Gajera Global School, Surat is making a difference.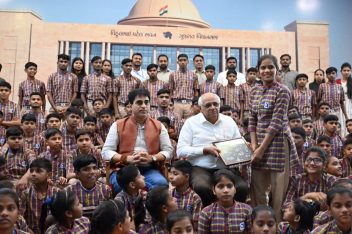 Vatsalayadam students visited the Gujarat Legislative Assembly
Vatsalayadam students visited Gujarat Legislative Assembly on March 16. That will affect their democracy and civic engagement. Gujarat CM Bhupendrabhai Patel, Legislative Assembly Speaker Shankar Chaudhary, Ministers of Interior Harshadbhai Sandhvi, Education, Finance, and Agriculture Raghavji Patel, Balwant Singh Rajput, Labor and Employment Minister; Mukesh Patel, Environment Minister; Arvind Patel, Purnesh Bhai Modi, and Janakbhai Bagdana visited each dignitary to wish the children well.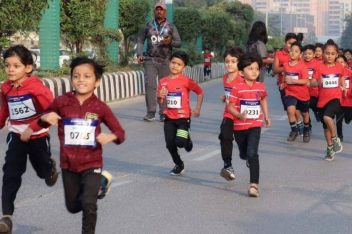 Kidathon 2022
There were games like kho kho and kabaddi for parents too. The marathon was honored with the presence of Mr.David Paul, Director of Physical Education and Youth Welfare, Dr. Jhanvi Icchaporia, Assistant Director of Physical Education, Auro University, Mr. Chetan Patel, District Sports Development Officer, Surat, and Mr.Bhagirath Parmar, DPO, Navsari Sashan Adhikari.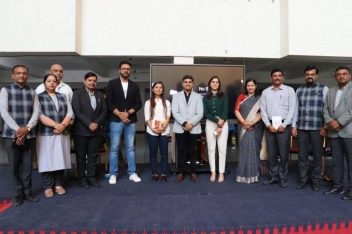 TiE Efforts To Support Young Entrepreneurs
Here's a glimpse of a thought-provoking workshop that disseminated knowledge in abundance to help young learners find their profitable niche by Mr. Jay Krushna Lilawala, Dr. Nitin Dumasia & Miss Bhagyashree Soni. TiE provides a wide range of initiatives to assist aspiring young learners in their education and fund-raising efforts.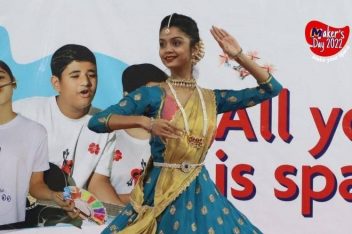 Maker's Day – 2022 (Make Your Space)
The month-long Maker's Day competition has finally ended with the grand finale on Maker's Land. The winners emerged beating a tough competition that saw more than two thousand entries from maker all over the country which was not a mean feat for them. During the finals they had to prove their mettle once again in front of the keen eyes of judges.
Achieving Excellence Award In Education 2022
Gajera Trust has been recognized with The Excellence In Education Awards 2022 for its dedication to academic excellence and innovative teaching strategies that engage students in their own learning and development. The ceremony took place at World Hindi Secretariat in Collaboration With the Ministry of Education, President of Mauritius and Indian Ambassador to Mauritius.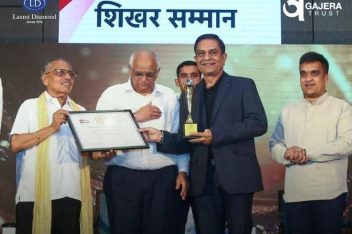 Achieving Excellence Award In Social Work 2022
We are elated, humbled, and grateful to have been awarded for our Excellence in Social work by our honorable Chief Minister Shri Bhupendra Patel and Home Minister Shri Harsh Sanghavi. Mr. Chuni Gajera accepted the honors on behalf of Gajera Trust at the momentous event in Gandhinagar on the 19th of September, 2022.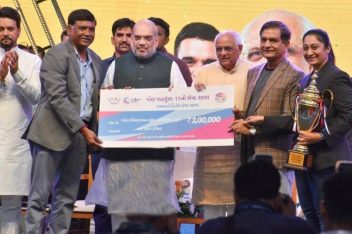 Khel Mahakhumbh-2022
We are elated, thrilled and happy beyond words could explain! Gajera Vidya Bhavan, Katargam was awarded & recognized by the state government of Gujarat for bagging second place in Khel Mahakhumbh, among 55 lakh athletes who participated.We were felicitated with a trophy and a cash prize of three lakh rupees by Union Minister of Home Affairs Shri Amitbhai Shah and Gujarat's Chief Minister Shri Bhupendrabhai Patel.
SUCCESS STORIES
PRESS RELEASES
ASSOCIATIONS WE WORK WITH