Democratising Education: Gajera Trust Launches Sunita's Makerspace Mobile App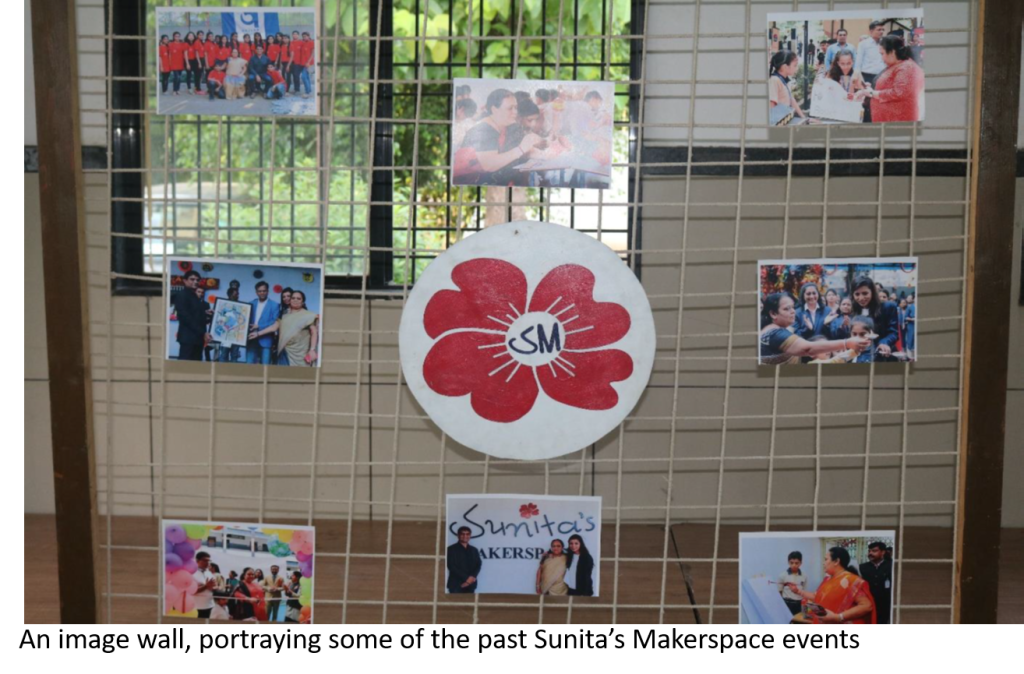 "Technology isn't just a tool; it can give learners a voice they might not have had
before " George Cuoros
Knock. Knock.
A new era of knowledge and learning revolution is at our doorsteps and there is no way it can be ignored. At Gajera Trust, we are welcoming it with wide open arms and with new, innovative and democratic ideas. Digitisation and the resulting benefits from it like access, speed of dissemination of ideas and the empowered individual who can voice her/his expressions within seconds to the world has motivated us and encouraged us to stay on the forefront of development. To this extent and keeping holistic learning and skill development in perspective, Gajera Trust launched a skill development and enhancement drive called Sunita's Makerspace the eponymous initiative in honour of the much loved and respected wife of our President, Mr. Chunibhai Gajera.Sunita's Makerspace is a unique and enterprising initiative that is an interactive space for young and enthusiastic minds to explore, experiment, and implement new imaginations. In Sunita's Makerspace, they can dream, design, and create.
The mobile smartphone today is a powerhouse of new ideas and possibilities, driven by the many applicationa it houses. At Gajera Trust, we have always ensured that educators and learners alike benefit from the smartphone and the rapidity of access it provides And staying in step, the Trust has launched the Sunita's Makerspace App on 2nd July, 2021. It is a supplementary learning support that offers learners fluidity, as per their needs. It is designed to embody their dreams by revealing innate and latent talents across different spheres such as creativity, innovation, synergy and social.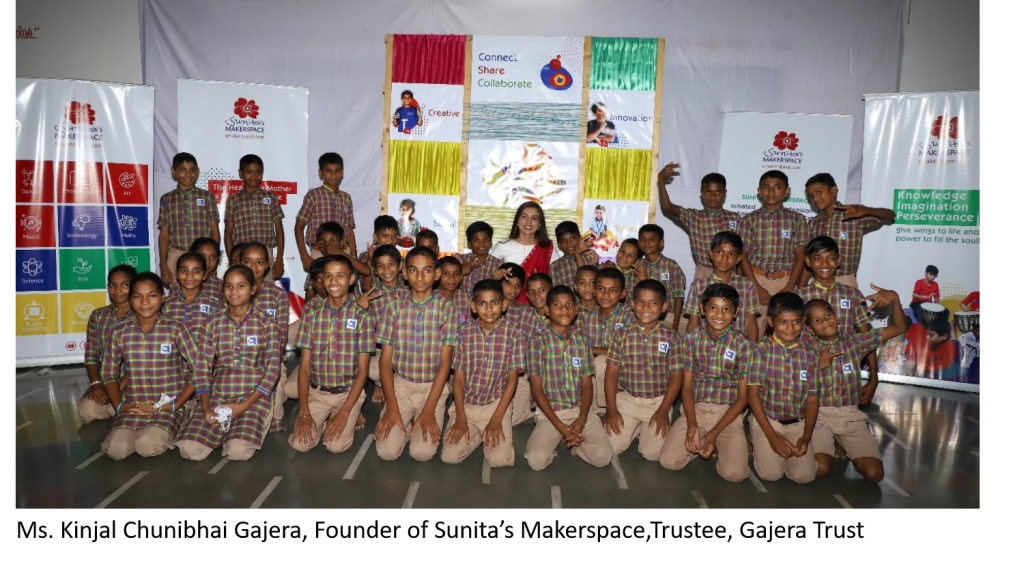 Intended to promote the comprehensive development of learners at Gajera Trust, Sunita's Makerspace App is designed to increase the excitement of the learners, irrespective of age Its genesis is making learning fun by discovering, experimenting, and implementing novel concepts as well as inspirations. The App endows learners with several opportunities to hone their organizational, cognitive, intrapersonal, and communicative skills. Gajera Trust's cardinal Youth Empowerment Program has also been integrated with the App to inculcate a sense of accountability and responsibility within learners The App is a path breaking addition to Gajera Trust's integrated learning modules that explore the field of education in ways that contribute to society in meaningful ways.
The guiding philosophy behind Sunita's Makerspace is that every learner at Gajera Trust has something fascinating to share with the community, in a safe and encouraging ecosystem. The App helps them responsibly navigate via an innovative and immersive learning module Sunita's Makerspace App consecrates the trinity of learners, education and community towards achieving 'One Happiness'.