"Technology brings along the promise of growth, development, and advancement"
The term technology has been derived from the Greek words techne and logos. Techne means the skill required to craft something and logos stands for knowledge or discussion about something. Technology thus means the use of knowledge to create something to enhance life. Several big and small things we use in our day-to-day lives have been an outcome of technological development.
Every year, National Technology Day is celebrated across India on May 11; being commemorated to memorize the anniversary of Shakti, the Pokhran nuclear test held on 11 May 1998. Notably, on this day, India successfully tested Shakti-I nuclear missile at the Indian Army's Pokhran Test Range in Rajasthan. The operation was led by late President Dr. APJ Abdul Kalam and was called Operation Shakti or Pokhran-II. Two days later, India successfully test-fired two nuclear weapons as part of Operation Shakti. In a way, National Technology Day highlights the importance of science in daily life and encourages youngsters to embrace it as a career option.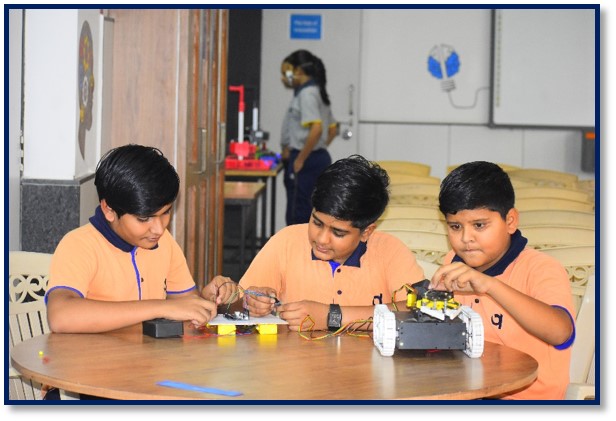 The day also marks the flight of Hansa-3, India's first indigenous aircraft, that was flown in Bengaluru when the nuclear tests were being organized in Rajasthan. Hansa-3 was developed by the National Aerospace Laboratories. It was a two-seater, light general aviation plane, which is utilized in the flying institutes for sports, pilot training, aerial photography, surveillance, and projects related to the environment.
Technology is the use of scientific knowledge to produce new machinery and devices that can be used to provide different services or can be employed further to create more devices. The application of information to design and produce machines and other goods to make life more convenient for human beings is known as Technology.

It supports Virtual or Online Learning. Unlike physical classrooms, online learning is flexible and students from different geographical locations can attend the same class with no need of traveling from those locations.

Advancement in virtual technology has supported face-to-face communication between students and teachers in the virtual world. In this case, students can easily ask their remote-based educator questions using virtual communication tools like SKYPE.

The rapid increase of new technologies is being used in hospitals and most medicinal applications.

It delivers a promising useful cure, medications, and diagnostics procedures.

The importance of technology in hospitals intensifies the accuracy percentile of surgery and operation process.
With this new machine and equipment used; such procedures are now precise and trustworthy. Other than this, some medical institutions are already starting to launch robotic systems to assisting surgeries and delicate operations. Now technologies play an important role in human life. Thanks to modern technology, a lot of burdens have been lifted from our shoulders and we have more time and energy to do what we want to.
" The best way to predict the future… is to invent it " – Alan Kay