Vrikshabandhan: A Green Pledge of Protection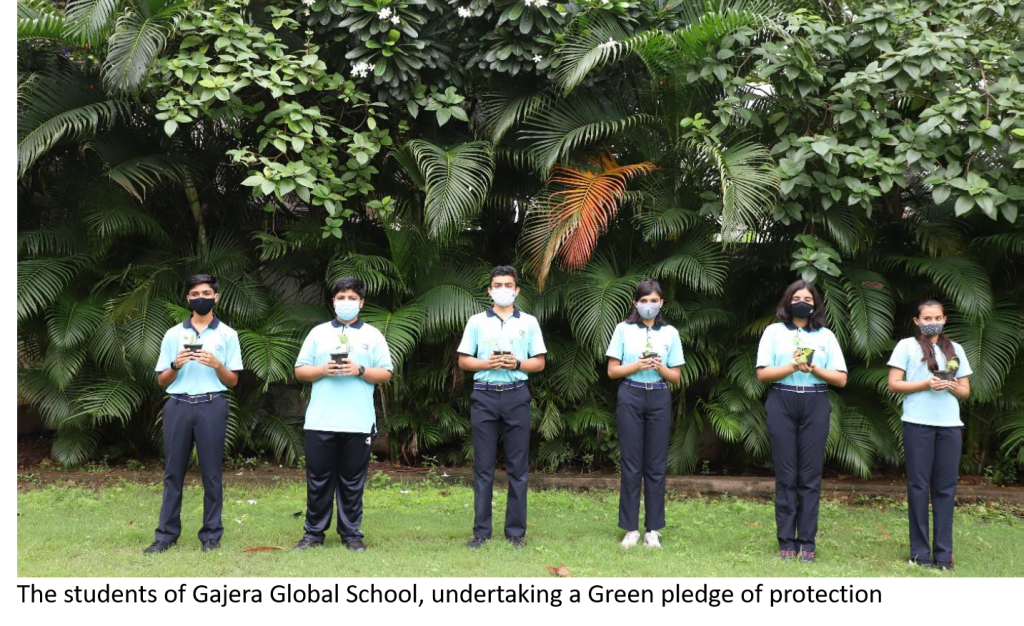 Plant
Not just a moment but a movement Traditionally, Rakhi Purnima is a festival that celebrates the sacred bond of love and protection between siblings. Learners at Gajera Global School however, decided to partake in something innovative by sowing the seeds of a stronger sibling bond – that between humans and nature. To mark the occasion, our learners tied sacred threads around plants signifying heritage, medicinal and aesthetic value.
A core value at Gajera Trust, nature-integrated learning through eco-friendly celebrations has seen a wider adoption in major and even hyperlocal cities. Not just a moment, but a movement and mantra; this Vrikshabandhan, our learners have vowed to reduce the use of plastic while adopting organic materials to honour global efforts in the service of the environment. A festivity that is heart crafted; the event upholds honouring our green siblings with a gift that grows.
At Gajera Trust, we truly believe that these efforts can inculcate a much-needed sense of responsibility among growing generations – consequently encouraging green-citizens of the future to be devoted to Mother Nature.