Women Are Beautiful For You Are Fearfully and Wonderfully Made
"Happy Women's Day"
"Let's all choose to challenge to spread One Happiness"
Indian women in the past were equal partners with men, participating in debates and writing treaties. A nation cannot become self-reliant without empowering women. A woman's contribution to the world can never be limited to the success of an individual. Over the decades, women have played a major role in developing ideas and working towards a better future for the world.
India has immensely talented women who can make a lot of difference to the economy if given a chance. They have achieved monumental feats in the fields of technology, politics, human welfare, and most importantly, education.
This year's women's day theme is 'Choose To Challenge', which means that every individual is responsible for our actions and thoughts. The theme, further elaborates that from challenge comes change. To seek out and celebrate the achievements of women. Together we all can create an inclusive world.
"Make self-reliance your occupation. Exert yourself to gather the wealth of knowledge."- These are the words of Savitribai Phule, who was not only the first female teacher of India. If a woman is educated enough, she will be equipped to face society and struggle even if no one else stands by her side.
Female educators around the world have taught thousands and influenced millions. While these examples represent some of the incredible strides we've made in creating a more inclusive and equitable society, we still have a long way to go.Women have helped shape the society we live in today, using the most powerful tool available: Education. They are using their voices, leadership, and influence to make progress for girls' education globally.
Women need to remind themselves that it is their right to breathe and talk and take up space. It is your right to share your voice and ideas and insights—even if they are not polished and perfect and vetted by the committee. Research indicated that happiness is not merely the function of individual experience, but ripples through social networks. Happiness is infectious and contagious. It has a positive impact on the health and well-being of everyone. Happiness remains crucial for educators.
When our teachers effectively integrate technology into subject areas, they were having the growth into roles of adviser, content expert, and coach. Learning to teach online presented new challenges to even seasoned instructors. Online educators are encouraged to move from a didactic, educator-centered paradigm to a constructivist-based model where the community and collaboration are valued equally with content.
It is a time to reflect on progress made, to call for change, and to celebrate acts of courage and determination by ordinary women, who have played an extraordinary role in the history of their countries and communities.
Women are the joy of every home and heart. W-O-M-E-N shows us that they are;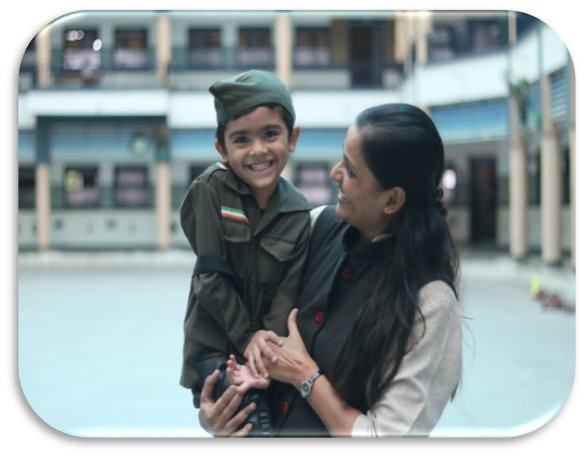 W – Wise
O – Outspoken
M – Maverick
E – Empowered
N – Noteworthy